Special of the week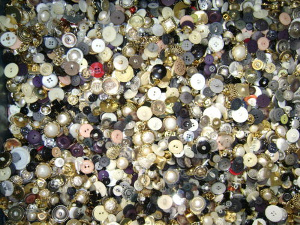 3 Lbs, Mixed Bulk Buttons

Bulk bag of mixed buttons. These are various sizes and shapes of buttons perfect for scrap booking, arts and crafts or what ever else your imagination comes up with.
The buttons are packed in clear bags for best presentation so they make perfect gift for the scrap booker you know.
I have packed a little over 3 pounds of these buttons in each bag. They will usually be shipped within hours of cleared payment. Please feel free to contact us with any and all questions you might have.
Your buttons will be shipped via USPS Mail. Tracking number will be emailed once order is processed. For larger orders, please call me.
The 3 Lbs mixed bulk buttons is priced at $15.95
Please pay via Google Wallet.
Toll Free: (866) 406-7173
Fax: (310) 492-5229
Please contact us for larger quantities. We are here to serve you with all your button needs.

(866) 406-7173